Complete Website Design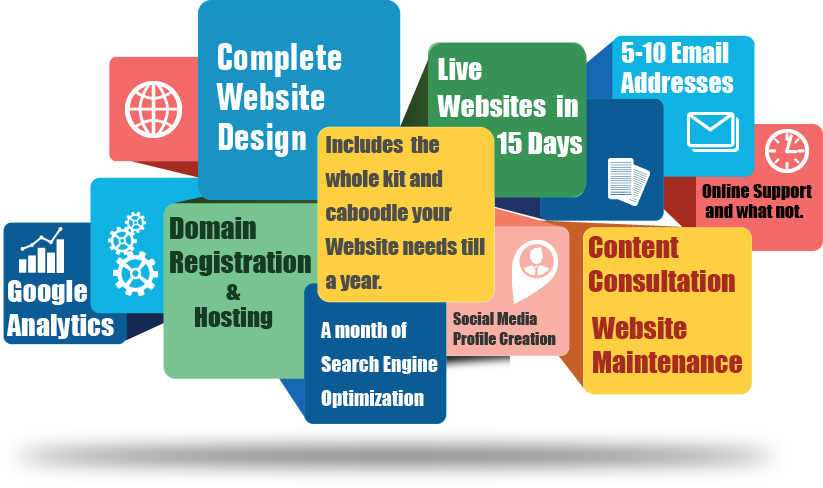 Contact Us:

Write to us your requirement along with your contact details in any of the following ways

http://www.dreamdezigns.com/contact_us.html - Fill the online form
+91 44 42925003 - Call us

We will get back to you as early as possible within 12 hours

Domain Registration:

Choose the Domain name of your choice, immediately when you consign your project to us. We register the domain which is valid for a year.

Website Layout:

Choose the Website layout. Considering your needs, our Web design & development team will build few sample layouts suitable for your business. You can choose one from those. Your suggestions are welcome even at this stage. We will then alter the design and proceed with the layout which satisfies you fully.

Website Design:

You can discuss your business & requirements with our professional Web design team. We will first design a logo for your business which is one of the important tasks in Web designing. We are open for your feedbacks till when you finalize the logo.

Then we design the Website for you. We will contact you to review in every stage during designing. This helps us to understand your requirement clearly and also to make you a 100% satisfied.

Content Consultation:

As we give a one month of SEO service free, we will do Competitor Website Analysis for your Website and suggest content why, where & how it is required in the Website and you can write content & give us. If you require, we can write the content also.

Review your Website:

Reviewing the Website is a not separate stage with Dream Dezigns. We keep contacting you in every stage as we are open to your feedback and make the necessary changes.

Few important elements:

We can create profile for your business / Website on Social Media sites like Facebook, Twitter, Linkedin, GooglePlus etc. You can select in which social site you want to be active in.
Create Google Analytics access for your Website, so that you can start tracking the visitors and measure performance of your Website.
And more importantly we offer a year of Maintenance service to your Website. You can send us whatever changes you require like an image addition, content modification, new product addition, a new offer creation etc and we will update you Website within 12 hours.

Your Website Goes Live

Dream Dezign believes in not just a Website, but a performing Website. We put in all the efforts from our Web designers, Web developers, Content writers, Search engine optimizers & Online Marketers along with your requirements and design a Website for you that perform well in search engine world & also for your customers.

Why is the service so affordable?

Dream Dezigns is a unit of Infosearch BPO Services Pvt Ltd which is a successful decade old Call Center - BPO Company. With this huge experience, we believe in long term relationships & repeat clients for our business. Customer satisfaction is a thing which we concentrate more on. So we want to satisfy our clients on price they spent on the project with us. By keeping rates lower, we have won the client friendship and have made many clients into long-term relationship.