Web Design Christmas & New-Year Offer
Websites Design, SEO & Marketing Special Christmas New Year Offer 2015-16
Here comes the festive season. Christmas 2015 & New Year 2016 are nearing. And Dream Dezigns has come to you with lots of special discount offers like Santa. All Website design related services come to you with a special festive discount offers from us.
Dream Dezigns is Web Designing Company based in India that specializes in professional Website design services, Mobile websites, Apps development, Internet marketing & SEO.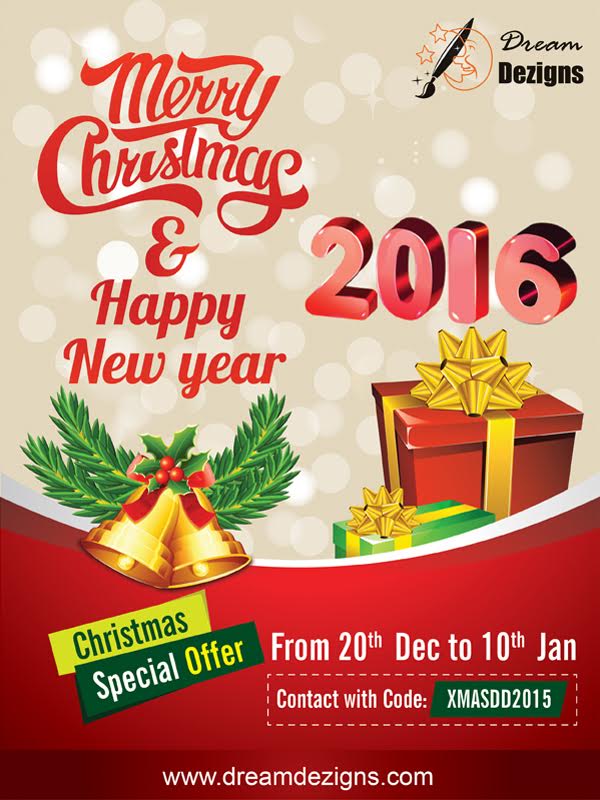 About the offer:
1. Discounts valid from 20th Dec 2015 till 10th Jan 2016.
2. Use the discount code XMASDD2015 while contacting us.
3. Offer applies to all services from Dream Dezigns.
How to avail the offer?
Use any of these below ways and get in touch with us.
1. Contact us with a special offer code: XMASDD2015
2. Contact us directly through the special offer enquiry form – http://www.dreamdezigns.com/spl_offer.php
3. Call us at +91 44 42925003
4. Email us at Shankar @ dreamdezigns . com with offer code
What are you waiting for? Contact us right away!
Merry Christmas & Happy New Year!!
Comments Off

on Web Design Christmas & New Year Discount Offer