Web Designing Trends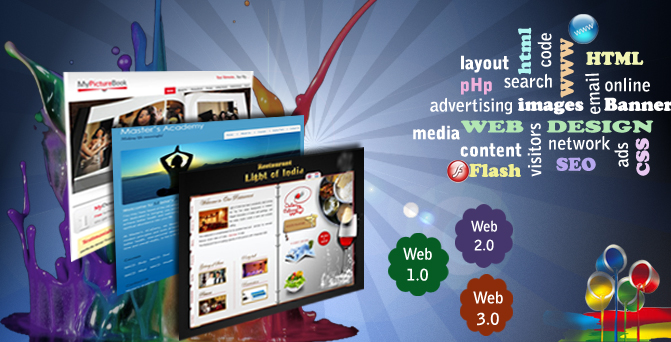 Web designing trends
In today's world of internet we come across many websites. It may be commercial or business website. We all know that website plays an important role for the growth of a business, whether it may be a small or large business. When we speak about business website, designing becomes an important element. A website with an attractive design will drive more of visitors and among those visitors some may convert as a regular customer for your website. So it is very important to know about the web designing trends.
Establishing your website with a good trendy design will surely ends up in success by achieving your targeted users. Designing is one of the important attribute of website. So lets have a look on the current web designing trends.
Usage of accurate colors & detailed illustrations
Designing a website with an attractive colors is really an art. Most of the visitors are attracted by the designs when they going to visit the website for the first time. Content is not the only element that grabs the user. Today we can realize that many website are incorporating high quality graphics in accordance to the needs and requirement of the site thereby attracting many visitors.
Usage of clear fonts
Every designer must be careful while using the font styles for a website. When the visitors starts going through your content, they should feel comfort while reading through it instead of getting irritation. Choosing font styles is very important for sustaining the user within the website. So deciding an attractive font style for a website content is very important.
Usage of presentations in your first page(index/home/landing page)
It is very important to attract the user at the very first visit once they land on your very first page .i.e home/index page. It is crucial for every site owners to latch on to the attention of their website users. So embedding some attractive presentations such as videos, photo galleries etc into the home page will attract the visitor and not allow further to move on to the other websites.
Trendy Layout
Designing the layout differently and uniquely rather than using traditional method.
Usage of circular designs will provide your website a fresh look. It is the part of the designers to make use of good colors for the circles and background.
Make use of a large photo backgrounds since it is one of the best way to attract the visitors attention. But it should be done with care and in proper manner.
Usage of new CSS3 elements.
Scrolling also plays an important role in web designing trends.
Embedding the above trends along with the other will surely help your business to stand out successfully. Every web designer will have their own trend and techniques and the point listed above might help to create a more attractive and user friendly website.
Comments Off

on Web Designing Trends