Social Media's Role On Business Branding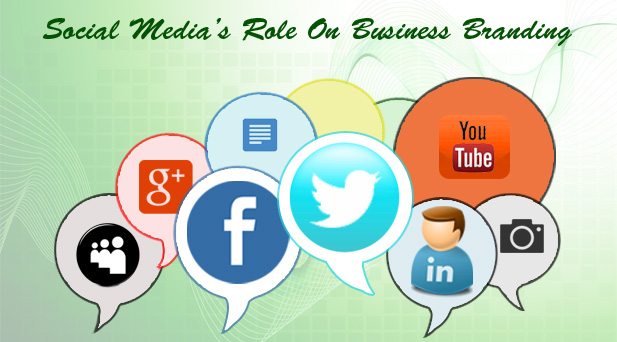 We all knew that today's world is wholly oriented with new technology and trends. Internet is being widely used by most of the people now a days. Every one is surfing the internet for various purposes such as for online shopping, education, movies, social networking etc. As people moves more on with online, internet has occupied the major role in today's business world. Many business and organizations are thus making use of social media for the enhancement of their business.
In accordance with the Social Media Marketing Industry Report, it has been marked that nearly 86 percent of marketers has stated the importance of social media in their business. The business which incorporates social media platform thus experiences a positive result as well as great market exposure for their branding. Using social media sites results in an increased number of sales thus benefiting your business.
When we speak about social media, the thing that comes into our mind is Facebook, Twitter, Linked In etc. Since these sites are well known it sites are very powerful and efficient in aiding your business by promoting and sharing your brand among people all over the world. These are large networking sites and many people may get to know about your business brand by consecutive sharing among people thus making the followers into a potential customers.
Here comes some tips for making your brand noted across the globe via social media strategy.
The first thing you have to do is publishing your business logo/avatar and making it known to the outside world. Ensure that you have uploaded the same business logo in all social media sites. Also be aware that your business logo is quite rich in quality and unique from other business or organizations.

Next comes the promotion of your business brand. Make an active participation in all social media happenings.

Regularly update your column with persistent message in all social media sites. Also make your message more unique and crisp on all sites.

Build a friendly community on all social medias and mange it effectively.

Make your online presence very interactive since it provides you with well market space for building new relationships.

Don't just participate in only one social site. Widen your participation on major social media sites and manage it properly to increase your business brand visibility.

Be trusting and loyal in order to expand your sales and to have increased benefits.
Thus social media sites occupies a major role in your business branding. It is one of the easy to get true and genuine feedback from the potential customers. Participating in these sites also aids you in bring a huge traffic to your business site as well as it reduces the cost of marketing. Be careful in promoting your business brand on these sites since some may consider it as annoying, so much care and attention must be provided while promoting your business brand on all social media sites. Once you are clear on how to make use of these sites, then you will succeed in your business.
Comments Off

on Social Media's Role On Business Branding